Texture. Taste. Time. Pressure. Creativity. Mystery.
Turns out, the ingredients for a good soup happen to have quite a bit in common with what goes into a quality film festival. So, for the 12th annual Oak Cliff Film Festival, that was the theme: Soup. Along with being OCFF's wettest campaign, Soup's On! was also their most successful.
Pre-festival materials included filmmaker entry cards, posters for local establishments, and a teaser film that began to introduce the idea to independent theatre audiences. I composed the music and directed this film with Nick Denman.
On the first day of the festival, we showed "Soup's On!" a welcome to the 12th Annual Oak Cliff Film Festival.
The program borrowed culinary language and soupy soupy typography for our wet and delicious presentation.
During the festival weekend, we even worked with a local chef and the festival programmers to pair a repertory showing of Tampopo (1985) with some delicious bowls of ramen.
We also created unique soup-themed bumpers to play before each film category presentation.
During the fest, attendees were encouraged to punch in to movies on two timecard machines (as seen in the welcome video)
Soupcore is in. You heard it here first.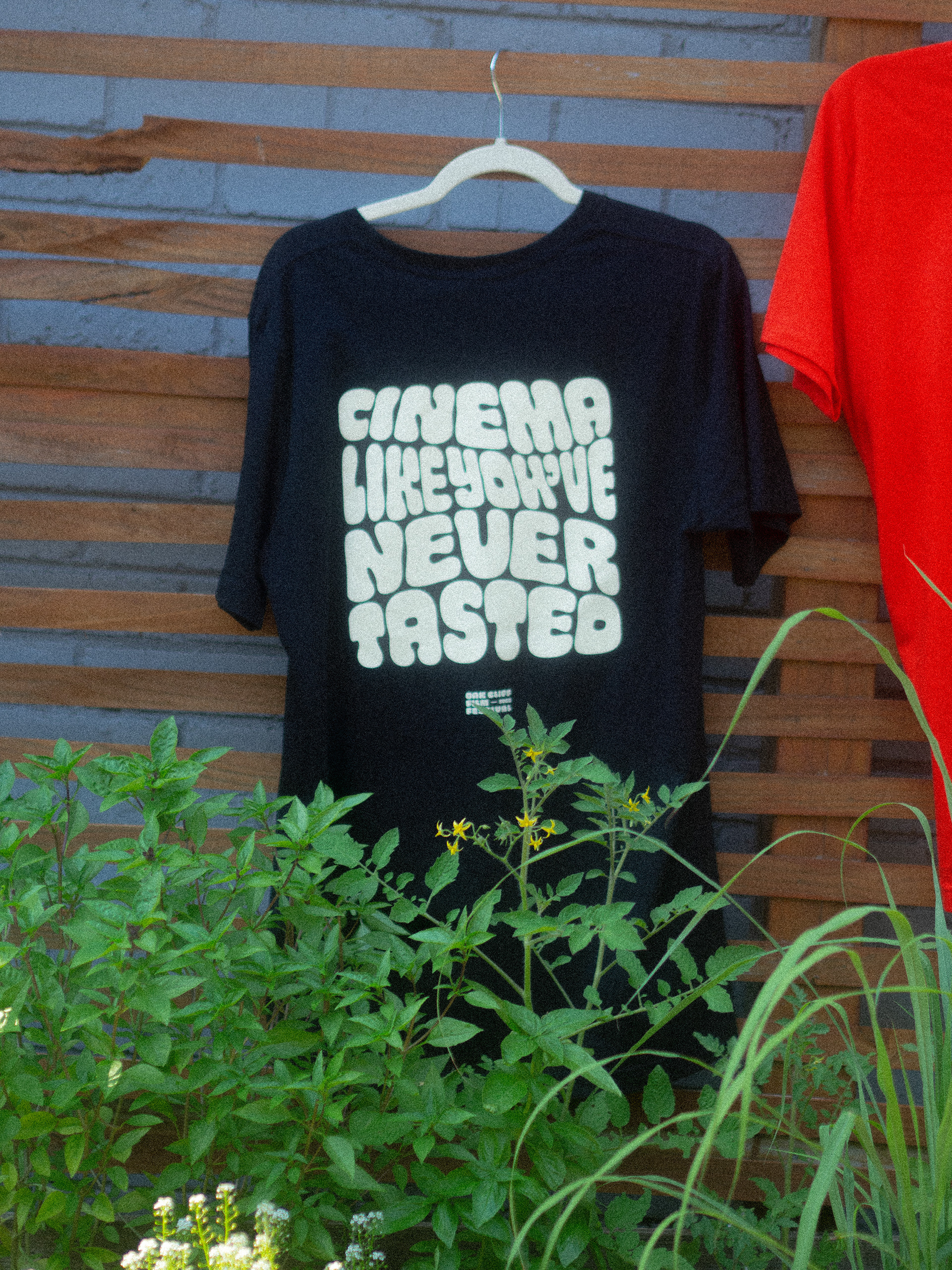 CD: Nick Denman,
 Benjy Joung
"The Stock" Film
Story by: Benjy Joung
Director: Benjy Joung and Nick Denman
Director of Photography: Brett Waguespack
Art Department: Kris McKinney
Music: Benjy Joung
"Soup's On!" Film
Story by: Benjy Joung
Director: Benjy Joung
Director of Photography: Brett Waguespack
Camera Operator: Alyssa Udonovitch
Art Department: Kris McKinney, Emily Gibson
Music: Benjy Joung
"Bumpers Omakase" Films
Creative Direction: Nick Denman and Benjy Joung
Director: Brett Waguespack
Director of Photography: Kevin Yurasovich
Art Department: Kris McKinney